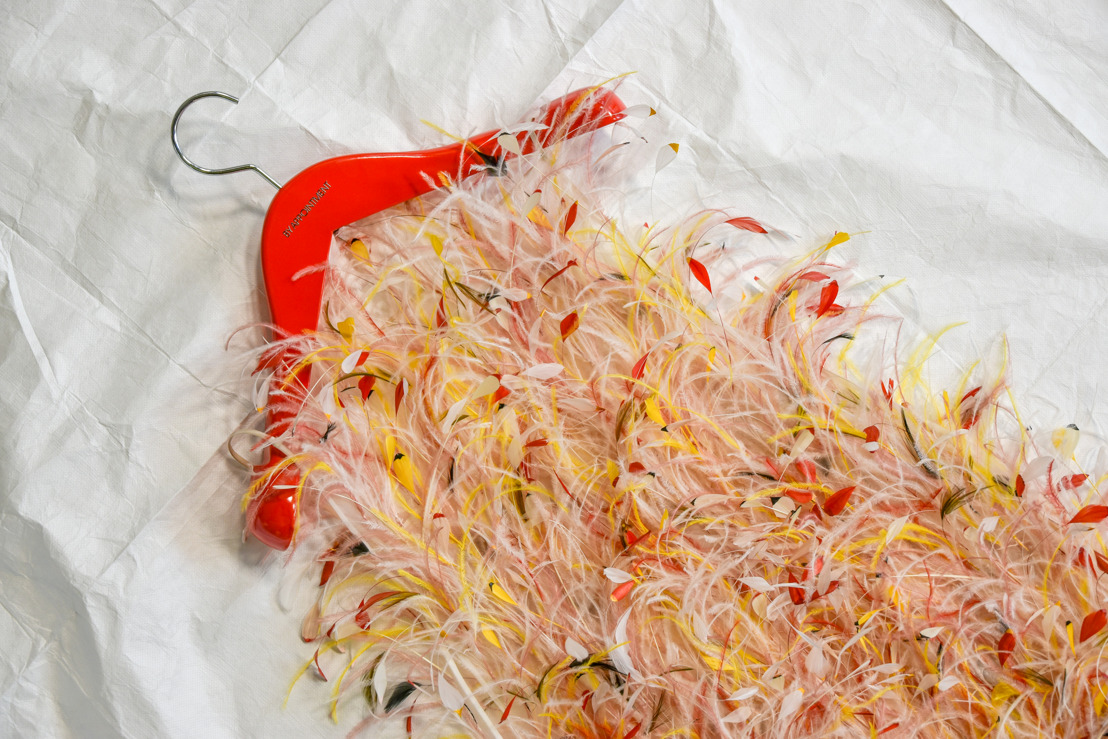 CALVIN KLEIN donates dress to Fashion Museum Antwerp
MoMu is proud to announce that Calvin Klein Inc. donated a dress from CALVIN KLEIN BY APPOINTMENT to our collection. The dress dates from 2017 and marked the debut of the Belgian designer Raf Simons as then Chief Creative Officer of CALVIN KLEIN.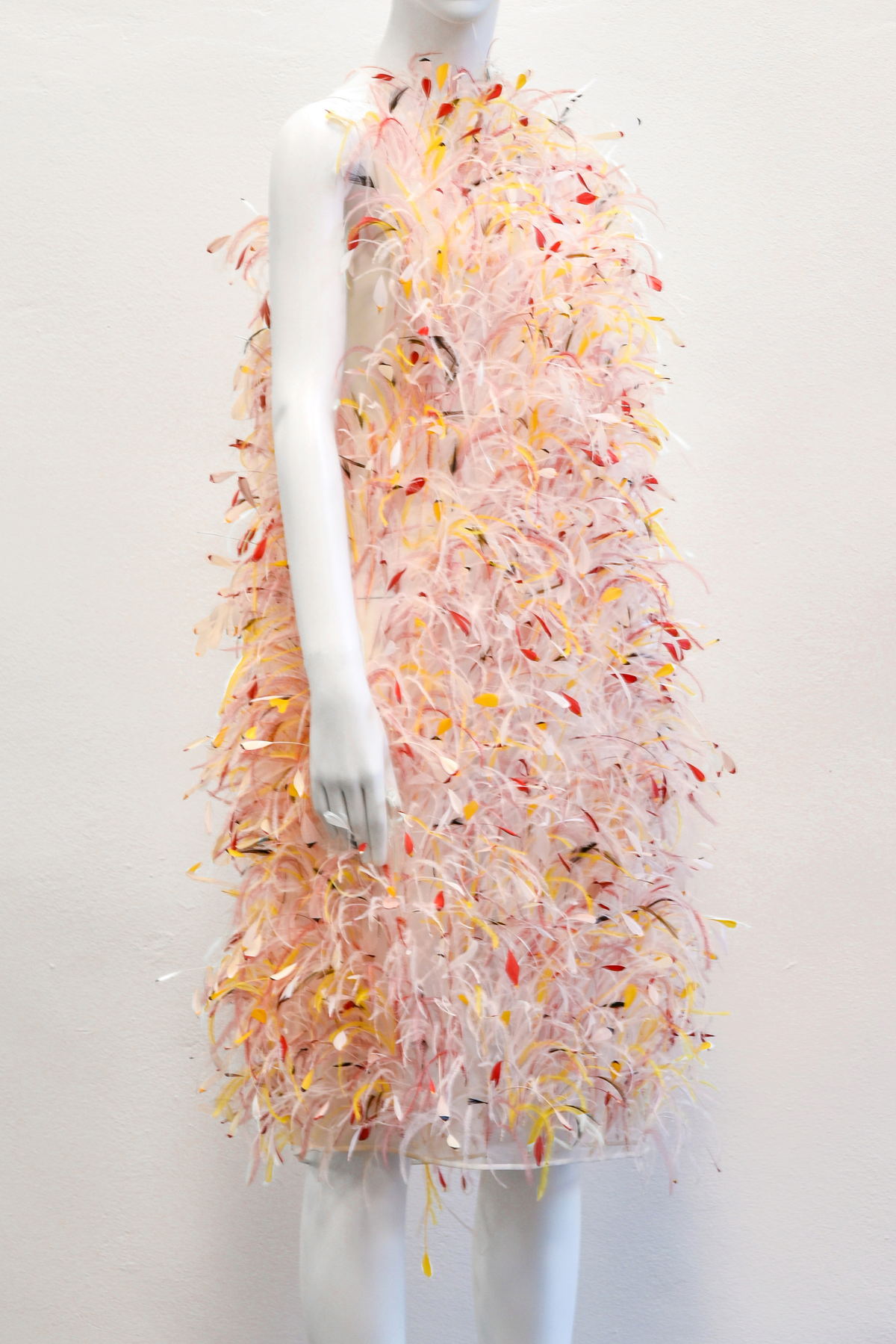 When Calvin Klein Inc. appointed Raf Simons in August 2016 his debut collection was expected to be a FW 2017 collection during New York Fashion Week in February. Instead, in January 2017, CALVIN KLEIN announced the debut of an entirely new line called CALVIN KLEIN BY APPOINTMENT, a 14 -look made-to-order collection. This collection was presented in the photographic tradition of CALVIN KLEIN, utilizing billboards, newspapers, social channels and the internet. Belgian photographer Willy Vanderperre shot the collection on a range of models including "Stranger Things" actress Millie Bobby Brown. Each portrait is shown opposite a pair of white CALVIN KLEIN underwear briefs.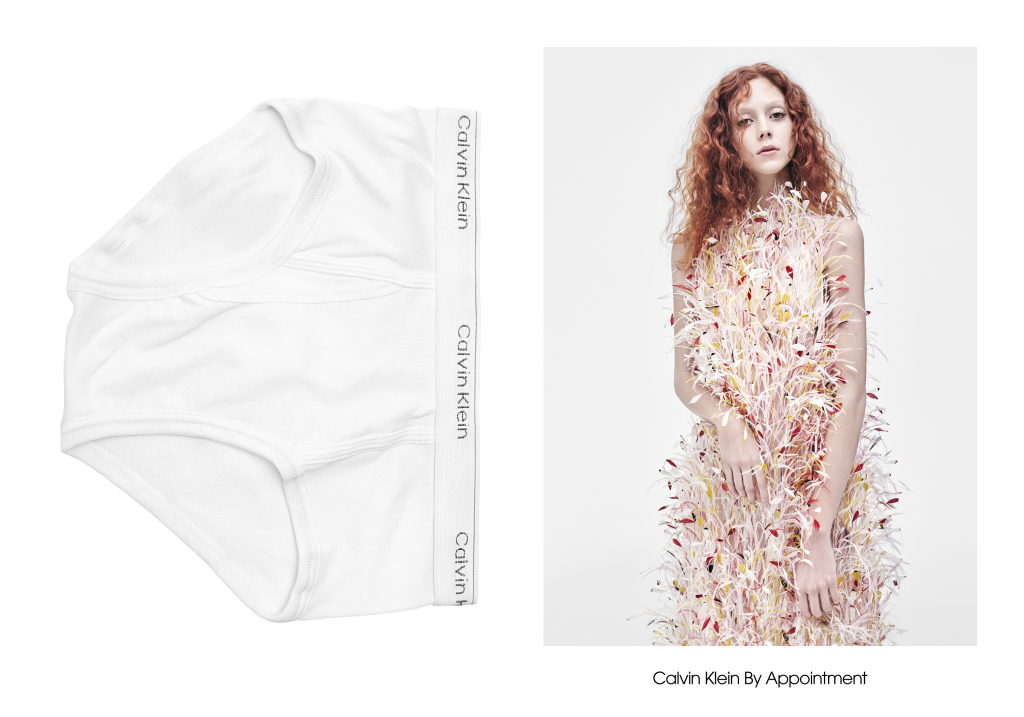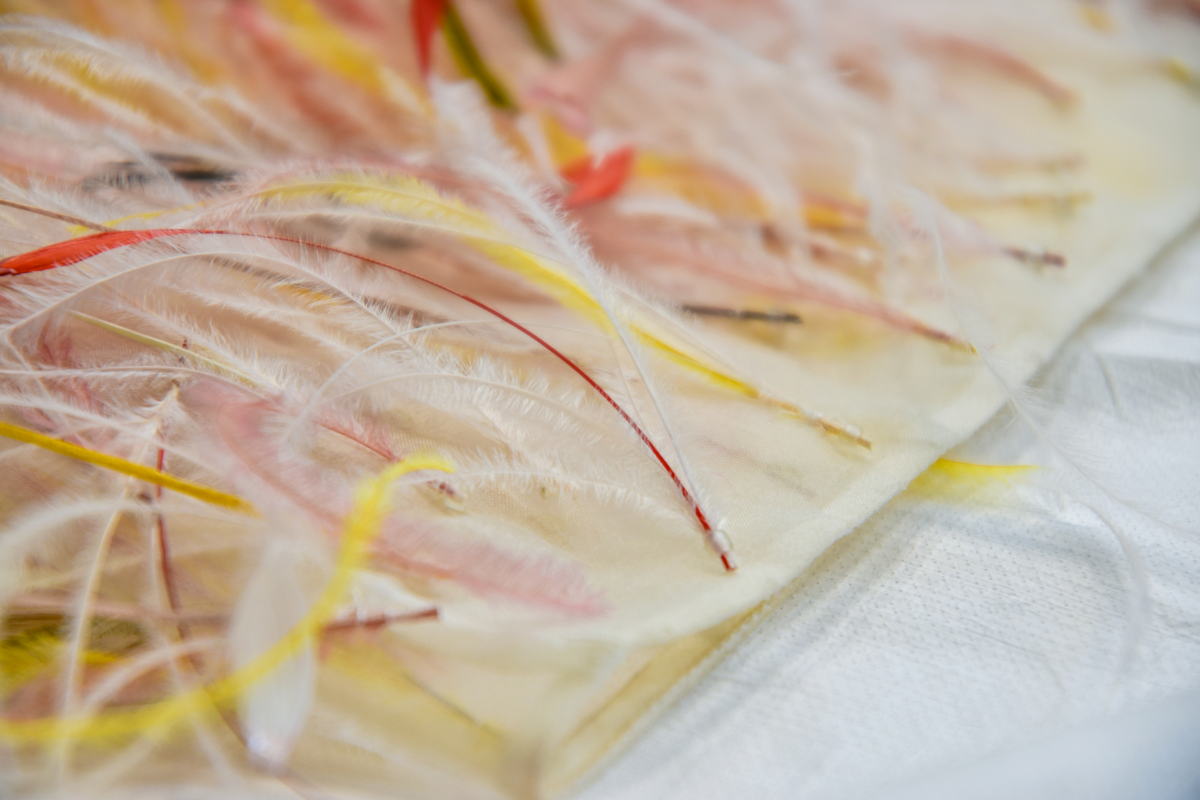 The donation for MoMu was hand-picked by Raf Simons himself and is an organza slip dress embroidered with translucent beads and embellished with polychromatic hand-painted feathers. The outfit was worn by Oscar-winning actress Julianne Moore for her appearance at the 2017 Costume Institute Benefit at the Metropolitan Museum of Art in New York City.
The MoMu collection consist of approx. 32.000 objects, mainly clothing and accessories, 7.000 of which have been added over the past five years thanks to new purchases, long-term loans and donations, like the above. Kaat Debo, director MoMu, calls it an "immensely generous gift" and a great addition to MoMu's collection, the dress by Raf Simons for CALVIN KLEIN is evidence of a brilliant chapter in the parcours of the designer.
David Flamee Press & PR, MoMu - Fashion Museum Antwerp