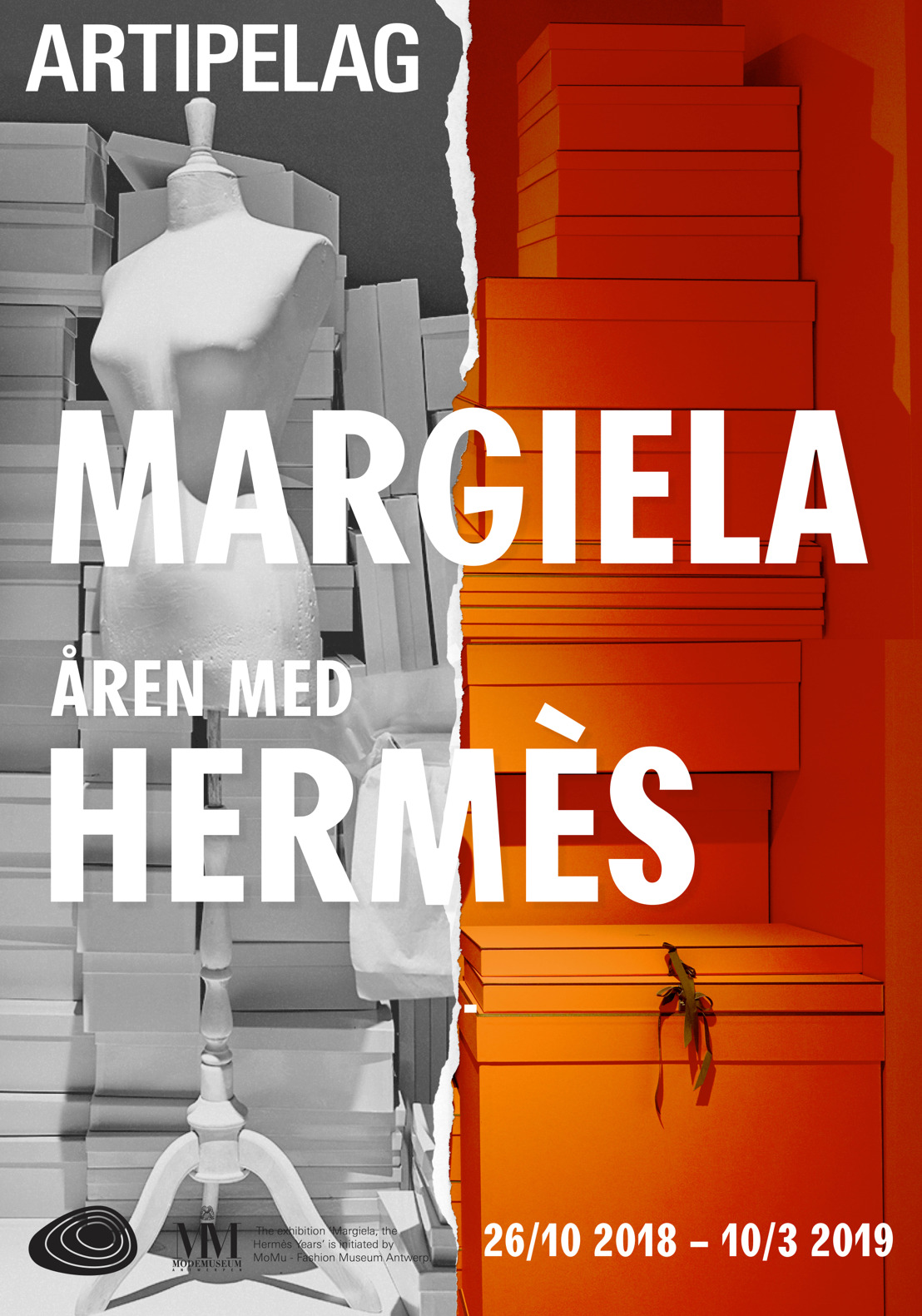 'Margiela, the Hermès years' travels to Sweden
Friday, September 14, 2018 — After a successful exhibition in Antwerp and Paris, MoMu's exhibition 'Margiela, the Hermès years' will travel to Sweden in October to show at Artipelag, an art museum located in Stockholm's archipelago.
"We are extremely proud that the exhibition will travel to Sweden, after it already travelled to Paris at Musée des Arts Décoratifs (MAD) this summer. It shows once again that Martin Margiela remains one of contemporary fashion's most influential and enigmatic designers. It will be very exciting to reconfigure the show in the striking architecture of the Artipelag museum.", says Kaat Debo, Director of MoMu Antwerp.
The exhibition tells one of the most remarkable collaborations in fashion. In October 1997, when Jean-Louis Dumas, Chairman and Artistic Director of Hermès at the time, asked Martin Margiela to design the women's ready-to-wear collections, Margiela had already been regarded as one of the most influential avant-garde figures in the field for nearly a decade. His predilection for deconstruction, recycling, and recuperation of materials was unseen in the fashion world. The conceptual approach of presentation, sales, and communication of his collection has changed our way of thinking about fashion, the system behind this fashion, the craft, the commerce, authorship, and innovation. To date, Margiela's work for Hermès continues to influence the work of many contemporary designers.
"One of the thoughts behind Artipelag is to present groundbreaking exhibitions within the realms of both art and design. "Margiela, the Hermès years" fits that ambition perfectly", says Bo Nilsson, Director of Artipelag
'Margiela, the Hermès years' will be on display at Artipelag from October 26th 2018 to March 10th 2019. More info www.artipelag.se