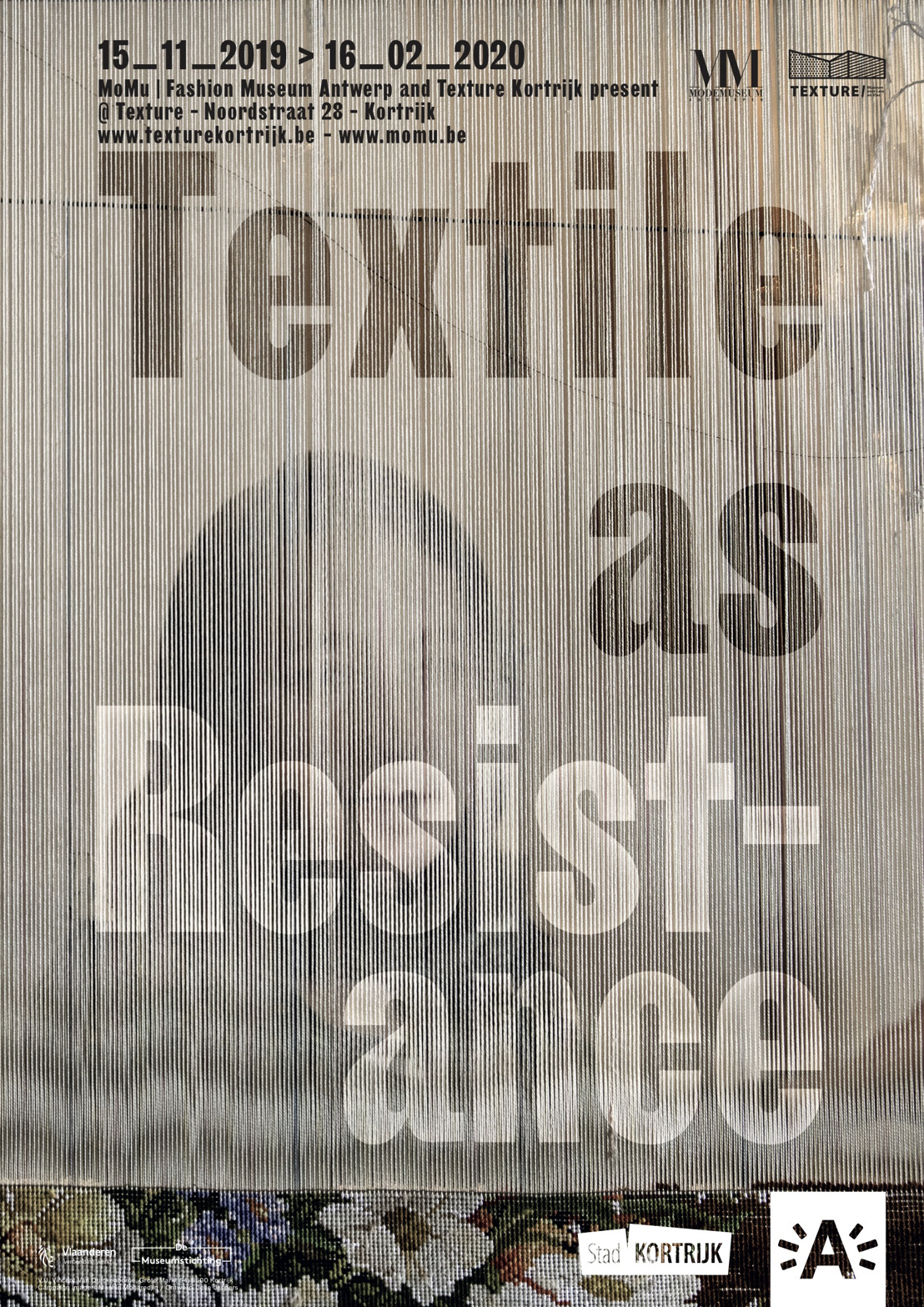 MoMu and Texture Kortrijk present 'Textile as Resistance'
The protesting power of no-slogan fabrics
MoMu - Fashion Museum Antwerp and Texture Kortrijk are set to welcome visitors to 'Textile as Resistance', a defiant new exhibition created in collaboration with journalist Samira Bendadi and photographer Mashid Mohadjerin. This storytelling and photography exhibition will run from November 15, 2019 until February 16, 2020 at Texture Kortrijk and will travel on to Kunsthal Extra City Antwerp from March 21 until April 19 2020.
Refuge, resistance, hope, happiness, tradition, beauty, spirituality and decolonization. Textiles are - and have long been - a powerful medium for the expression of identity, especially in times of war and crisis. What messages and stories can fabrics share? What does an outfit or a piece of clothing say about the wearer? Can textiles weave the past together with the present? Can they be an act of resistance? Important questions worth exploring in order to stitch together a fuller picture of our modern societies and inspirational people that are beating the odds around the globe.
Exclusively for 'Textile as Resistance', Mashid Mohadjerin created a series of impactful photos and Samira Bendadi wrote an equally exclusive collection of moving stories, crafting an awe-inspiring tapestry of visual and written storylines for visitors to unravel. This creative pair invites you to discover clothing and textiles as a diving board into stories that transcend religious, cultural and national borders. For both Bendadi and Mohadjerin, migration has always been an essential part of their history. Their search started in Antwerp and their stories quickly found new destinations in other parts of the world, to Paris and Beirut, but also Aleppo and Kabul. They uncovered many moving stories on many aspects of the lives of Belgian immigrants, leading us into clothing stores and textile ateliers, started and run by refugee women in Lebanon and Palestine and showing us people passing on embroidery traditions to the next generation.
"Antwerp and Flanders are connected to the rest of the world through asylum and migration. Antwerp is home to more than 170 nationalities. 183 different languages ​​are spoken here. The exhibition is part of our mission to make MoMu meaningful for everyone and to enable social, aesthetic and personal change. We aim to continue to inspire with plenty of initiatives along the lines of this exhibition, even after the official re-opening of the museum", says Kaat Debo, MoMu director.
Luk Lemmens, chairman of both MoMu and De Museumstichting looks ahead: "As the museum is currently closed for renovation, without a home base in the Nationalestraat, there is more room for self-exploration and a renewed connection to the social fabric of the city. In Antwerp, the MoMu workshops for children and adults are hosted at Middelheim this spring and at MAS for the fall season."
Sylvie De Coster, curator of Texture: "At Texture we take the flax and linen industry as the main thread in a story about bold entrepreneurship and ground-breaking craftsmanship in the textile industry. An international story with strong roots, in which thinkers, darers and doers play a prominent role. The proximity of the border, the importance of migration – both in the past and today – and Texture as an innovative textile museum make Kortrijk a wonderful guest location for this exhibition."
Axel Ronse, Alderman of Culture - City of Kortrijk: "In Kortrijk we want culture to have the power to cross boundaries and to connect people in diversity. We also express that ambition in our policy plan Best City of Flanders. The exhibition we present at Texture this fall, is perfectly in line with this objective, which we will elaborate in future exhibitions in the renewed Groeninge Abbey."
---
ABOUT THE CO-CREATORS OF 'TEXTILE AS RESISTANCE'
Samira Bendadi (Morocco, 1966) is a journalist at MO* Magazine. She is specialised in North Africa and the Middle East and writes about themes linked to migration, asylum and diversity. She started her career at Radio Vlaanderen Internationaal and has made reportages and documentaries for VRT, Radio1 and TV-Brussel. She has also written for Knack and De Standaard. Her book 'Dolle Amina's. Feminisme in de Arabische wereld', about feminism in the Arab world, was published in 2008.
Mashid Mohadjerin (Iran, 1976) is a photographer whose work has been published in The New York Times, The Wall Street Journal, The Guardian, De Standaard, and Le Monde. Mohadjerin's work explores the boundaries between artistic and documentary photography. She studies identity and migration, and has travelled the world in search of human-interest stories. In 'Lipstick and Gas Masks: Women and Resistance in Egypt and Tuneisa' (2017), she examines the world of the women who took on a pioneering role in the protests during the Arab Spring. Mohadjerin was a winner of the 2009 World Press Photo competition with her photograph of boat refugees, which moved the entire world. She is a lecturer and doctoral candidate at KASKA.
---
PRACTICAL
'Textile as Resistance'
15/11/2019 - 16/02/2020
Texture, Noordstraat 28, 8500 Kortrijk
Opening hours: Tuesday to Sunday, 10am-5pm (closed on Monday)
Prices: €6 / €4 reduction tarif
Guided tours: €66, more info and reservations: T +32 56 27 74 40
TEXTURE - MUSEUM OF FLAX AND RIVER LYS
T +32 56 27 74 40 / texture@kortrijk.be / www.texturekortrijk.be
MOMU - FASHION MUSEUM ANTWERP
T +32 3 470 27 70 / info@momu.be / www.momu.be
MoMu is closed to the public until March / April 2021 for intensive renovation and expansion work. While the building is under construction, you can enjoy an extra muros programme with exhibitions and activities on location.
---
CATALOGUE
Along with the exhibition the book 'Textile as Resistance' is published in collaboration with Hannibal Publishing (€29,95, bilingual edition English-Dutch, 144 pages, softcover, ISBN 978 94 6388 723 6)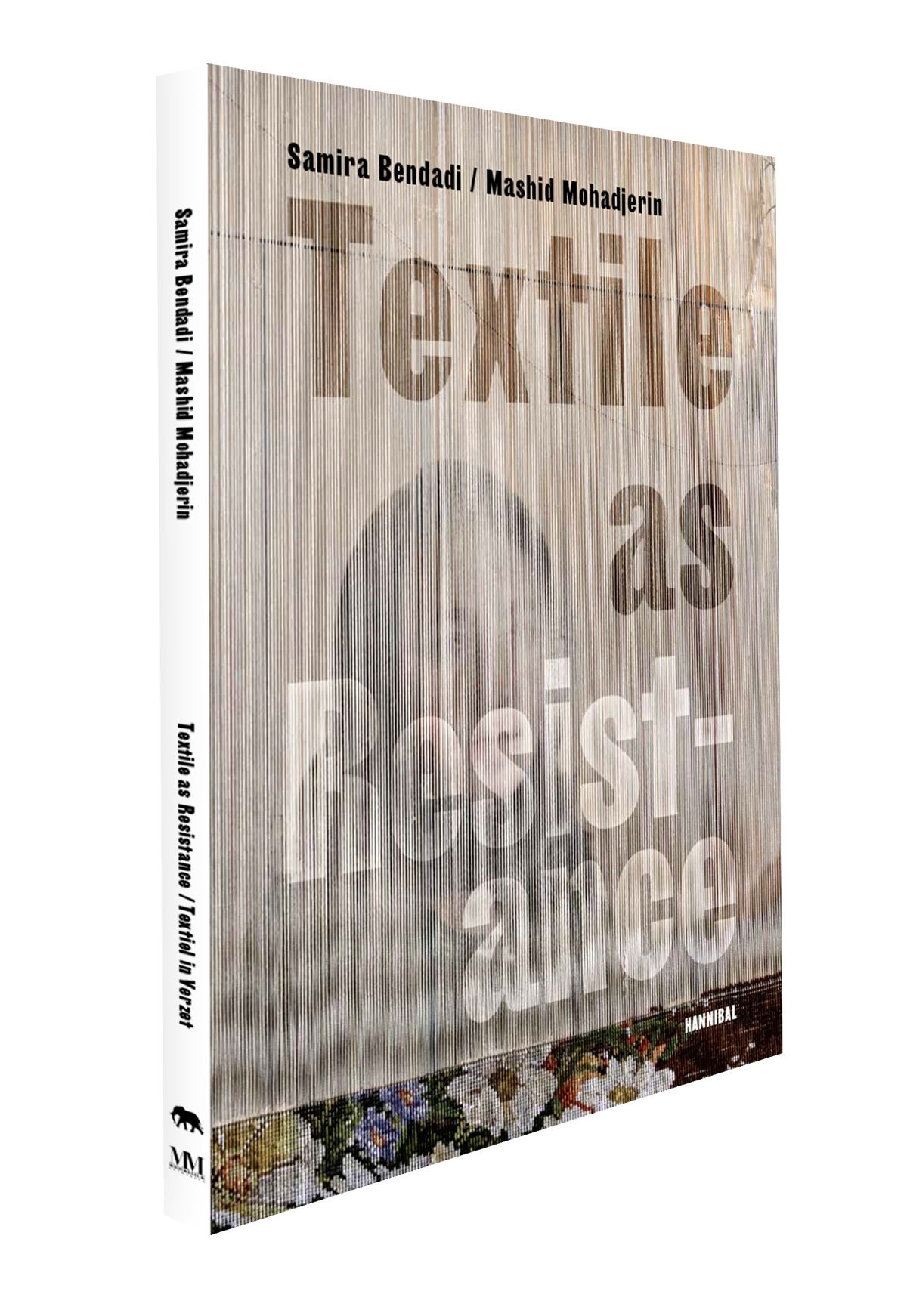 David Flamee Press & PR, MoMu - Fashion Museum Antwerp