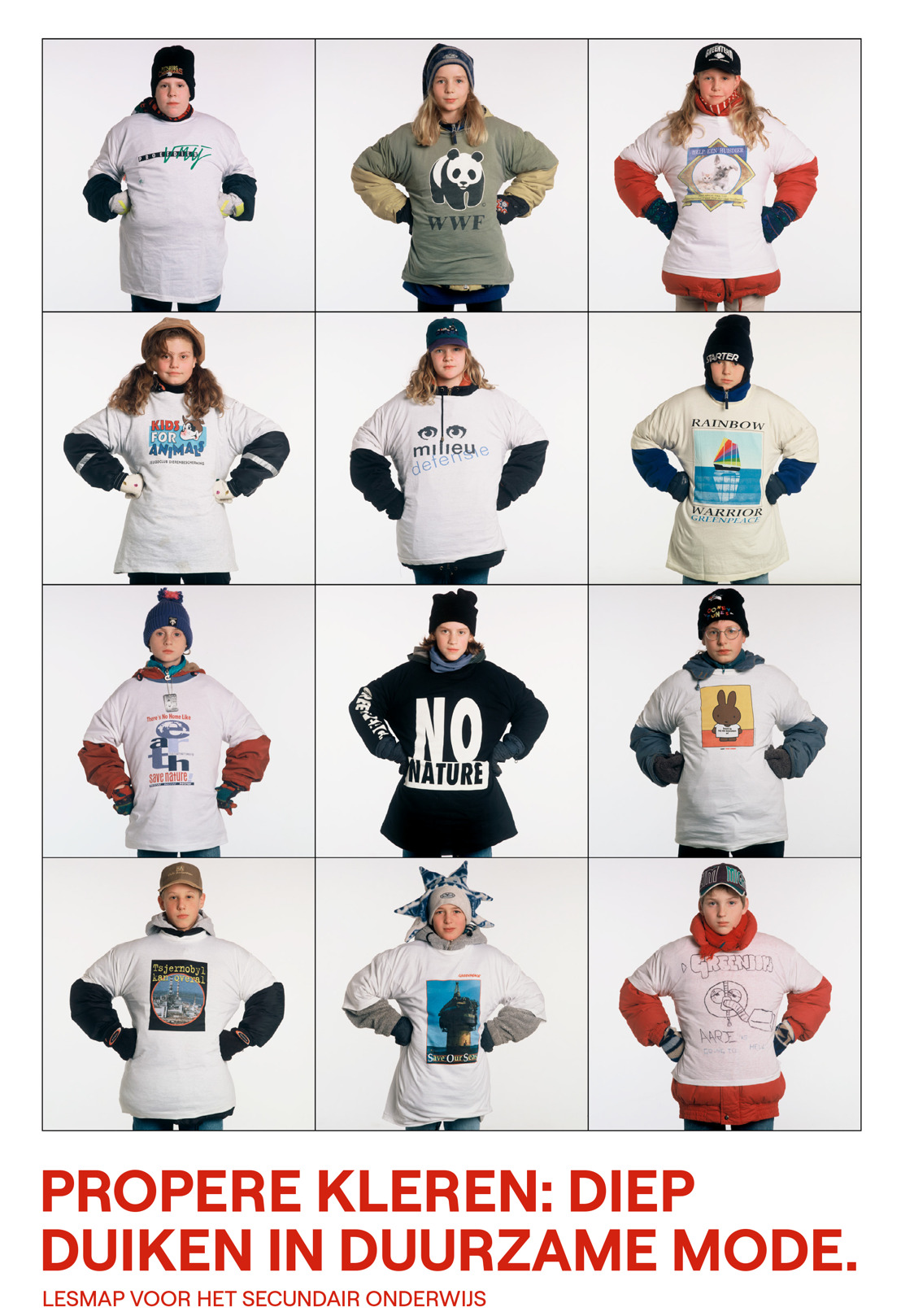 Sustainable fashion in the classroom: MoMu launches an interactive lesson pack
Brainstorming with Martin Margiela as a textbook example
During its renovation, MoMu – Fashion Museum Antwerp continues to inspire at other locations, even in the classroom! Thanks to the interactive lesson pack 'Clean Clothing: a Deep Dive into Sustainable Fashion', which is available in three languages on momu.be, teachers and students in secondary schools can now analyse their behaviour with respect to clothing in a comprehensible way and brainstorm ways of doing things better. As such, MoMu provides them with the tools they need to launch positive campaigns for a more sustainable fashion chain.
Young people are already taking an increasingly conscientious approach to fashion, judging by the popularity of Instagram stars like @diet_prada – or up-and-coming players like @future__dust – who are holding up a moral mirror to the fashion industry. Gen Z is worried about the condition of our planet, that much is clear. Just look at the climate marches and school strikes that are being held from Brussels all the way to Sydney. This lesson pack wants to encourage all students to become even more aware of their clothing choices through theoretical and practical exercises. MoMu aims to encourage young people to think more creatively and innovatively through brainstorming exercises, hands-on assignments and analyses of their purchasing behaviour.
Fast fashion is out
"Did you know that less than 1% of all new clothing is recycled? Each of the four chapters in the pack – focusing on everything from fast fashion to 'closing the loop' – contains tips, challenges and examples teachers can use as sources of inspiration. As a campaign visual, MoMu chose the symbolic work 'Young Activists' from the celebrated 'Exactitudes' series by Ari Versluis and Ellie Uyttenbroek. The entire lesson pack is user-friendly and ends with a handy list of sources with links to more videos, websites and materials from various organisations to keep the conversation going. Luk Lemmens, Chairman of De Museumstichting, adds, "Do you teach Dutch, history or art? MoMu aims to inspire teachers across all disciplines. The Sustainable Fashion lessons could even result in small yet high-impact awareness-raising campaigns at school!"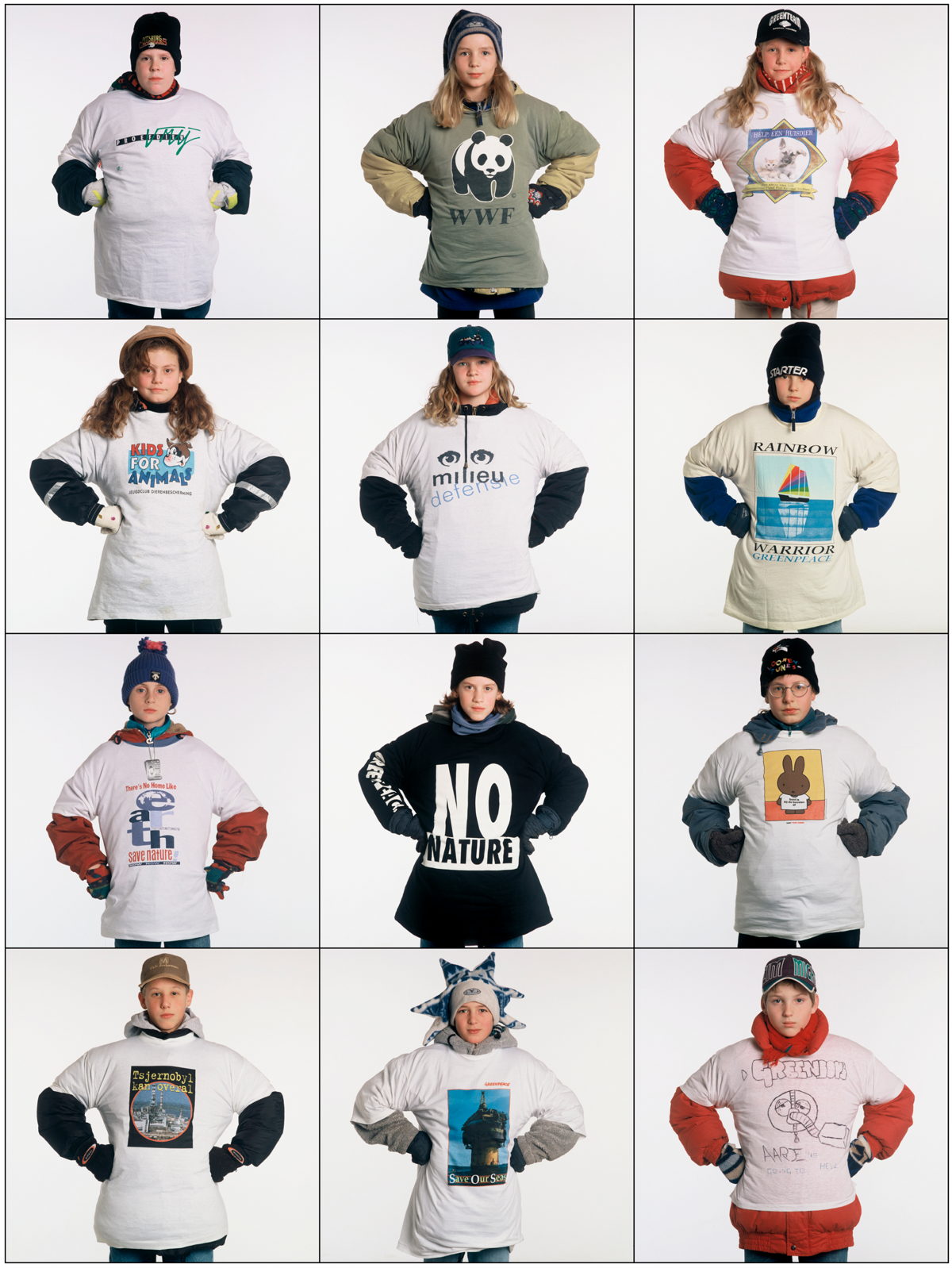 Martin Margiela and other Belgian pioneers
The lesson packs puts the spotlight not only on Belgian designers who strive for eco-friendly and fair fashion, such as Murielle Scherre (La Fille d'O), Bruno Pieters (Honest By), Mats Rombaut (ROMBAUT) and the Jacmin sisters (Façon Jacmin), but also on young talented designers who thematically integrate environmental issues into their collections, such as Rushemy Botter (Nina Ricci, Botter). In addition to this, the lesson pack establishes links to pieces from the permanent MoMu collection and archive images from the MoMu Library, including several revolutionary 'upcycling' designs by Martin Margiela as a prime example.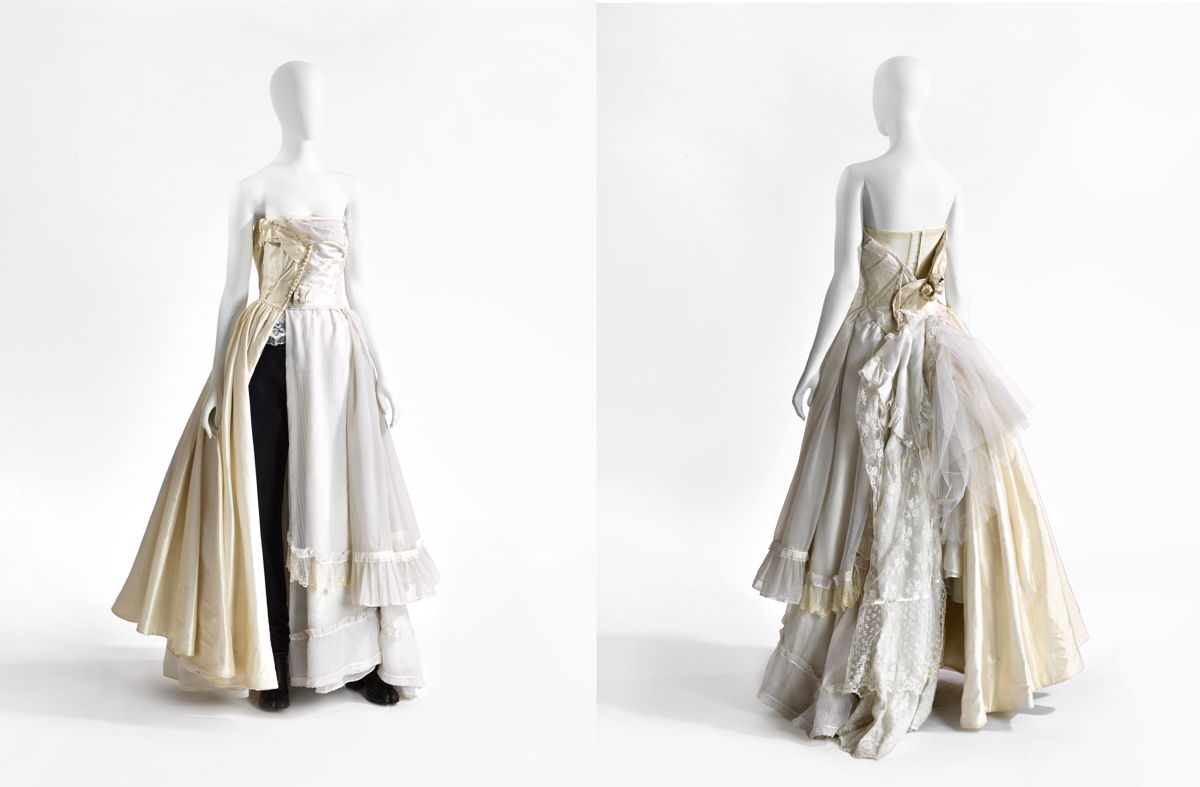 Moreover, teachers can rely on expert input by requesting an in-class workshop led by a MoMu guide. "We aim to encourage young people to carefully consider their purchases. We assume that many of them already take a conscientious approach to clothing or are looking for creative ways of doing even better. We want to give them extra tools to take or continue to take positive action and motivate them to reflect on purchasing habits and their consequences", explains MoMu Director Kaat Debo.
The lesson pack 'Clean Clothing: a Deep Dive into Sustainable Fashion'  is available in three languages on momu.be
David Flamee Press & PR, MoMu - Fashion Museum Antwerp